A praying mantis is an insect with a frightening appearance but harmless to humans. It is not surprising that the praying mantis was chosen as a pet because it can be useful as a pest exterminator in the garden or as a pet in captivity.
Many gardeners, farmers, and mantis owners think about cute mantis names while caring for them.
Praying mantis names can come from any idea that comes to mind, such as the name of a favorite film, a favorite fictional character, the name of a fruit, or the name of an idol.
Just like other pets, praying mantis owners think of a suitable name for their favorite pet. Let's see what are some good names for our praying mantis.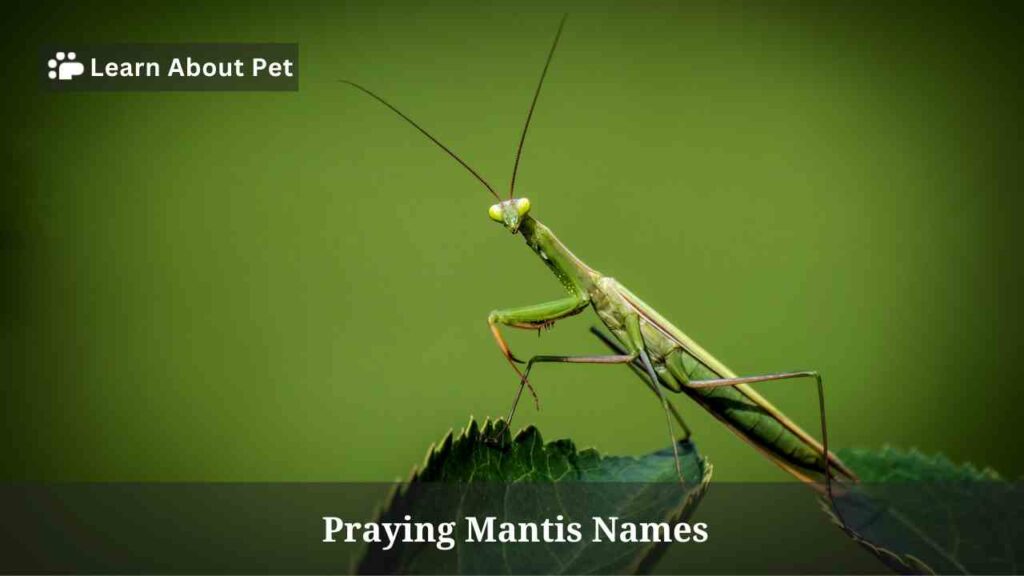 What Do You Call A Mantis?
Praying mantis get their name from their characteristics with very long front legs and they hold their position that reminds people of praying.
The scientific name of mantis is Mantidae and there are around 1800 species of mantis around the world.
The most common characteristics of each species of praying mantis are long necks with a triangular head, can turn their heads 180 degrees, front legs with rows of sharp spines, and have wings when adults.
Praying Mantis Names
I'm getting a new mantis and I need name ideas. That's all what every pet owner says when they want to give a name to their beloved pet.
If you are confused about choosing a name for your praying mantis, use the mantis genera or species to make it interesting.
Mantis religiosa, Ameles, Empusa, Iris, Litaneutria, Thesprotia, Tenodera, Oligonicella are some European and North American genera.
Clever Mantis Names
To make it easier for you to find clever names for praying mantis as pets, use the table below according to their gender.
| | |
| --- | --- |
| Female Praying Mantis Names | Male Praying Mantis Names |
| Hellebore, Limelight (green flowers) | Scyther / Scizor (after a Pokemon) |
| Honeysuckle | Green Lantern (Superhero) |
| Slap Chop (food chopper) | Legolas (Lord of The Rings) |
| Billie Eillishie (named after the singer) | Kamacuras (Godzilla) |
Final Verdict
There's a lot of possibilities for praying mantis names, and you can take mantis genera, artist names, country names, movie names, fictional characters, fruit and vegetable names, etc. Create as interesting a name as possible for your beloved pet.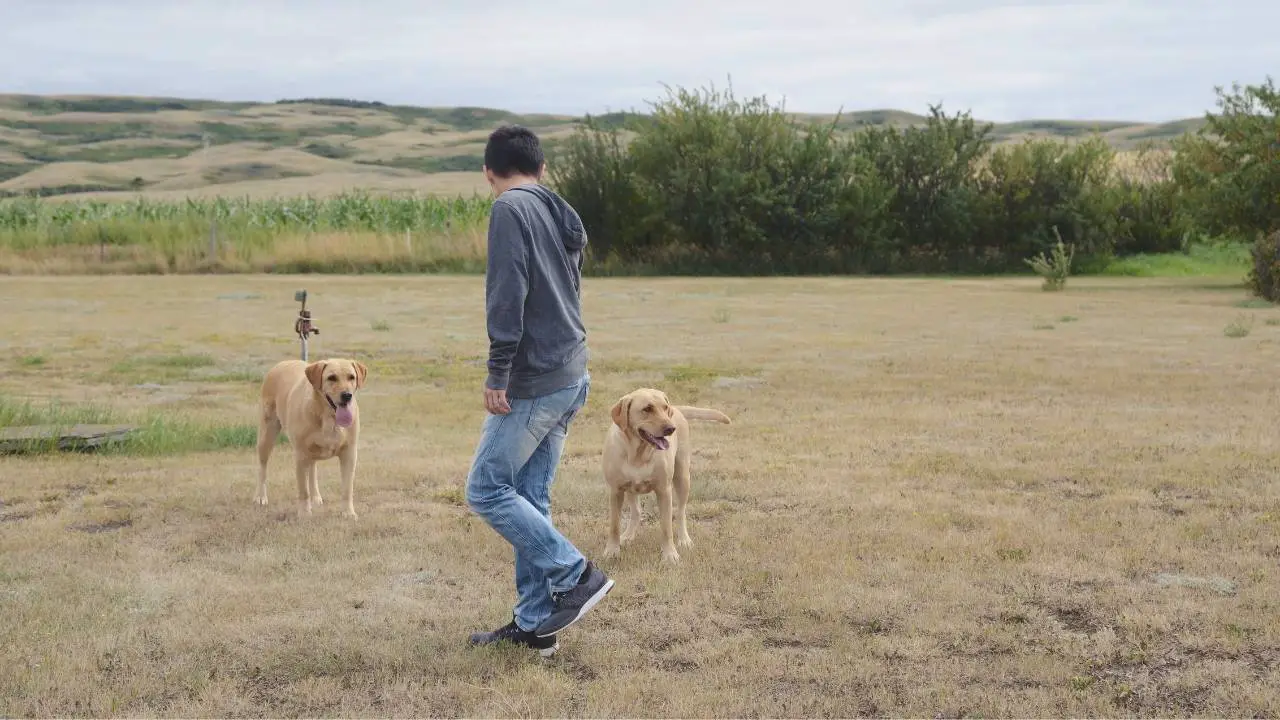 Welcome to Learn About Pet. My name is Rajkumar Ravichandran and I love all pets, travel, and amazing food. I write about my passion and personal experience caring for multiple pets in this blog! ❤️
Post Disclaimer
DISCLAIMER: THIS BLOG OR WEBSITE, "Learn About Pet", DOES NOT PROVIDE YOU WITH MEDICAL ADVICE AND IS NOT A SUBSTITUTE FOR MEDICAL ADVICE. ALWAYS GET IN TOUCH WITH YOUR PERSONAL VETERINARIAN AND USE INFORMATION HERE AS GENERAL ADVICE.
The information, including but not limited to, text, graphics, images and other material contained on this website are for informational purposes only. No material on this site is intended to be a substitute for professional veterinary advice, food recommendation, diagnosis, or treatment. Always seek the advice of your veterinarian or other qualified health care provider with any questions you may have regarding a medical condition or for pet food related questions.