The praying mantis will molt 6-10 times throughout its life. If you have a mantis as a pet, you need to pay attention every time it molts so that it doesn't mismolt.
Is your praying mantis stuck in molt? It is normal for praying mantis get stuck while molting sometimes. Some causes are hydration, lack of humidity, or the mantis not being as strong as an individual. The normal time for mantis shedding exuvia is 20 minutes, except for adult molts which take longer to inflate wings.
Let's read some questions regarding the mantis stuck in the molt and whether we can solve it.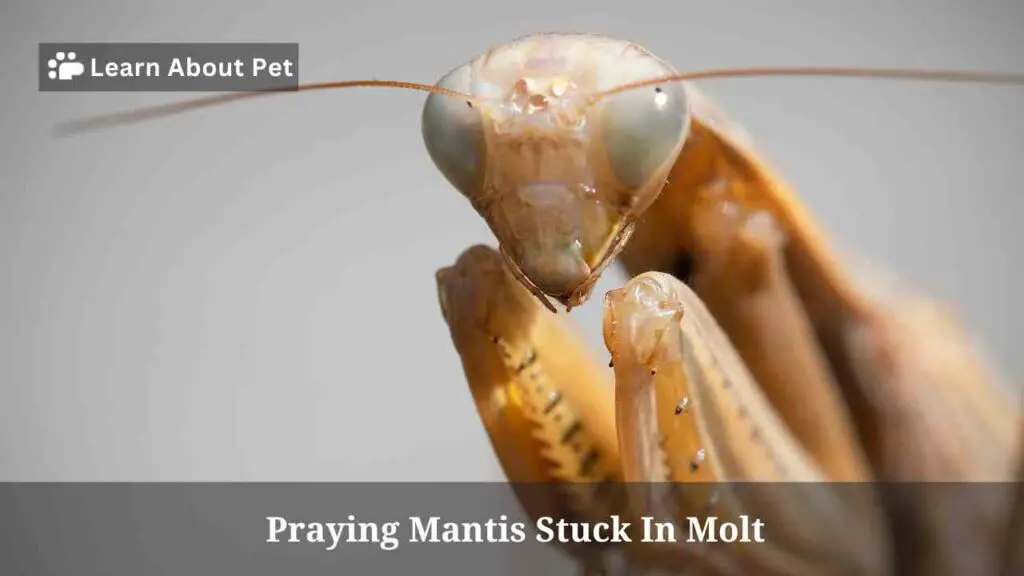 Praying Mantis Stuck In Molt – What Should I Do?
If you're in a situation where you say "My mantis is alive, but stuck in it's old molt. what should I do"?, then here's your solution.
If you find the praying mantis Back leg stuck in molt or claws get trapped in the old skin, use a cotton bud to remove the old skin gently.
Although the praying mantis's legs will change shape once they are unable to maneuver or hang, you can help the praying mantis survive the next molting process.
Can A Mantis Survive A Bad Molt?
It depends on how the mantis survives after molting. A mantis stuck in molt can result in death if it does not emerge completely out of its old skin, has physical deformities, and cannot carry out its activities as usual.
Last molt, my praying mantis got deformed back legs because they couldn't come out properly. My praying mantis cannot last long even if it completes its molting.
If the praying mantis gets stuck in molt again, make sure to notice and help them quickly.
How To Help A Mantis Stuck In Molt?
If you find your mantid stuck in skin, there are several steps to remove the remaining exuvia from a mismolt. Let's see in the table below.
| | | |
| --- | --- | --- |
| Step | How to help when mantis stuck in molt | Explanation |
| 1 | Removing left over exuvia | Use a cotton swab or wet make-up sponge to remove old skin. |
| 2 | Gently soak affected area | Makes the affected area moist and soft. |
| 3 | Rub exuvia off | Slowly rub the old skin off. |
| 4 | Do not pull mantis | Only put the old skin, don't touch the mantis out of exuvia. |
Final Verdict
Sometimes mantis can mismolt due to several things, such as weak individuals, mantis molt went bad, front arms stuck in molt, or inadequate humidity.
Gently remove the old skin with a cotton bath and don't put the mantis out of their exuvia.
The possibility of a mantis surviving mismolt is quite small because it can lead to death. Make sure the mantis gets enough space and adequate humidity.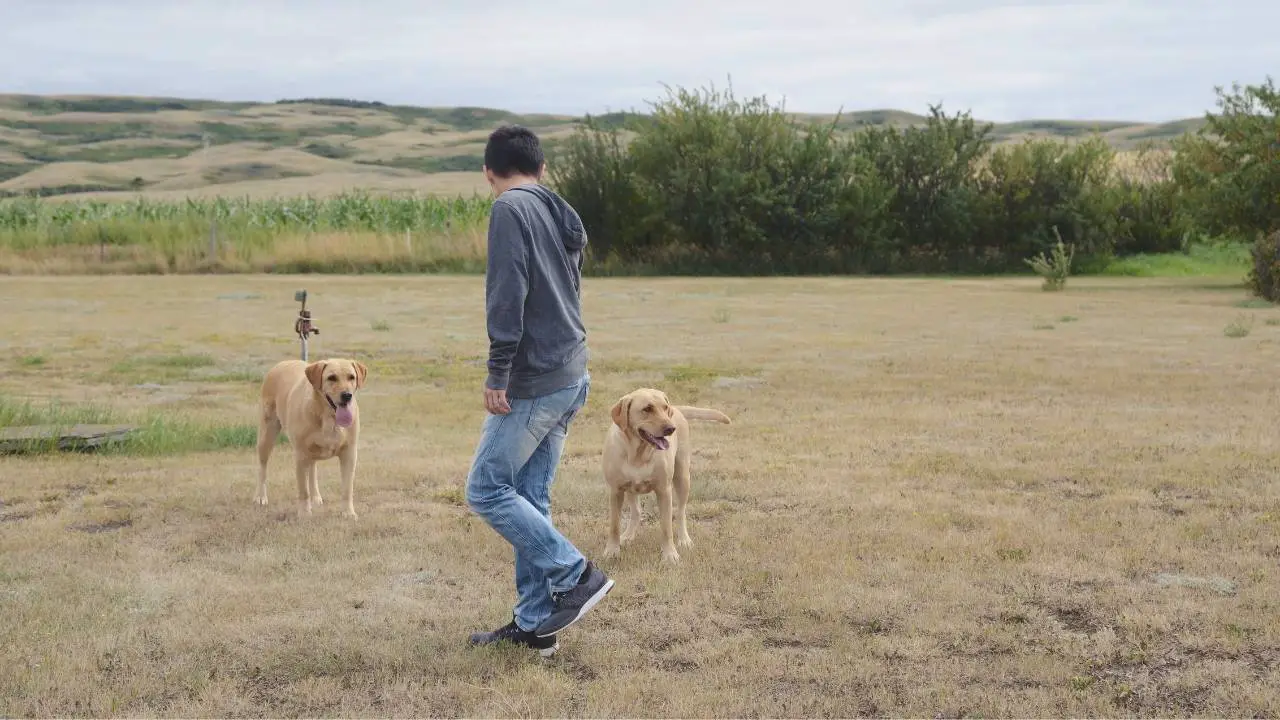 Welcome to Learn About Pet. My name is Rajkumar Ravichandran and I love all pets, travel, and amazing food. I write about my passion and personal experience caring for multiple pets in this blog! ❤️
Post Disclaimer
DISCLAIMER: THIS BLOG OR WEBSITE, "Learn About Pet", DOES NOT PROVIDE YOU WITH MEDICAL ADVICE AND IS NOT A SUBSTITUTE FOR MEDICAL ADVICE. ALWAYS GET IN TOUCH WITH YOUR PERSONAL VETERINARIAN AND USE INFORMATION HERE AS GENERAL ADVICE.
The information, including but not limited to, text, graphics, images and other material contained on this website are for informational purposes only. No material on this site is intended to be a substitute for professional veterinary advice, food recommendation, diagnosis, or treatment. Always seek the advice of your veterinarian or other qualified health care provider with any questions you may have regarding a medical condition or for pet food related questions.