Every dog lover has their preferences for the type of dog they like. From the flat and neat coat of the Labrador Retriever to the shaggy mop of the Old English Sheepdog, the dog's coat type is one of the main factors in choosing a dog.
Different coat types require distinct grooming methods and food to maintain a healthy dog's coat, especially for first-time owners.
Choose dog breeds with silky coats if you love dogs with their incredible coats. Hold on tight because this article will provide many lists of dog breeds with smooth fur.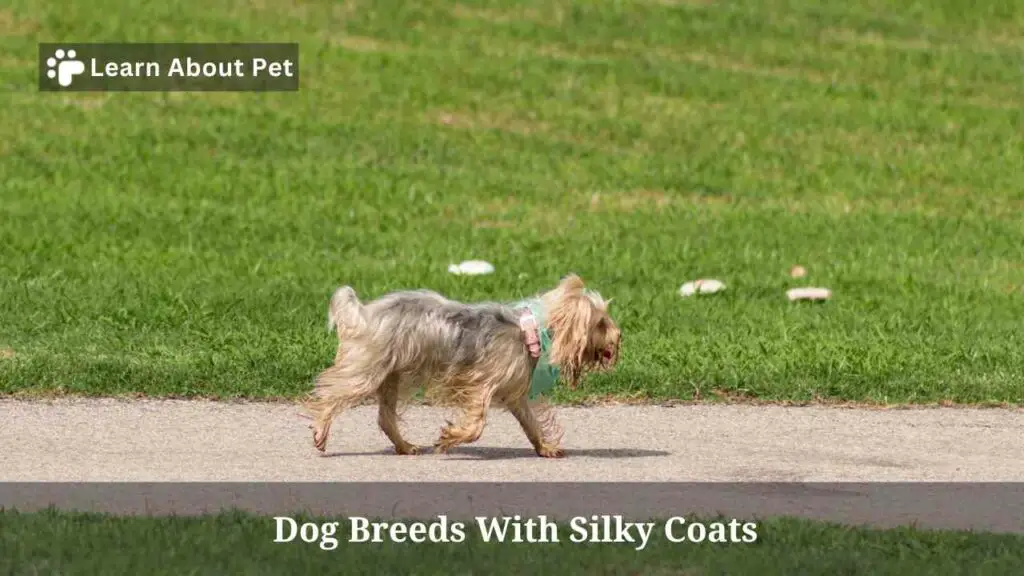 What Are The 5 Types Of Coats Of Dog Breeds?
We need to know dog breeds by coat type. Dogs can have several different coat types, such as smooth, double, long, silky, and curly coats. A double-coated dog has a soft-downy undercoat covered with a coarser topcoat.
A curly or wool-coated dog has thick and wavy fur. A wire-coated dog's coat has a distinctive texture, with rough to the touch like tightly wound springs. A silky dog's hair is smooth and shiny.
Each dog coat has a different grooming method and different care. Some species with long and silky coats require almost daily grooming to prevent matting. If matting is there, you should brush it gently to avoid discomfort for your dog.
What Is A Smooth Dog Coat?
It is a dog with a coat that is easiest to maintain. It's short in length and can't get matted or tangled. The dog's hair does not need much clipping or cutting because it stays short all year.
You may hear the terms short-coated or smooth-coated because the hair type is short and smooth.
If you have a dog with a smooth coat, your dog doesn't need to get grooming often. You need to focus on quality over quantity when brushing and bathing.
The short and sleek hair only needs a simple brush once a week, unlike other types of dog coats with more than once a week.
Combination Coat Dog Breeds
Combination coats are long flowing coats with a shorter, smooth, or silky fur. The body has a long coat, the underside, tail, and rear of the legs are longer, but the face and the front of the legs have short and tight fur.
The combination coat is a unique type of coat, and combination coat breeds such as the Border Collie, Tibetan Spaniel, Golden Retriever, Cocker Spaniel, and Brittany Dog.
The benefit of the combination coat is that it is easier to care for compared to long fur, and it has attractive areas of the dog's long hair that can flow as they move. It has multiple textures making the dog coat soft, stunning, and fluffy.
The fur requires multiple brushes and combs to make it look good.
Which Dog Breed Has The Softest Coat?
Dogs with the softest coat will have long hair and require extensive grooming. Some of the softest coat dogs are double-coated dogs with a coarse outer coat and a very soft undercoat.
The top 3 softest coat dog breeds are the Great Pyrenees and Coton de Tulear with long double coats, and the Alaskan Malamute with medium double coats. The Great Pyrenees is the softest dog because your hand seems to disappear into the plush hair of the dog.
Next are Chow Chow with fluffy and snuggly double fur, Newfoundland with a beautiful and thick fluffy coat, and Keeshond with a two-layer coat of distinguished black and silver.
Dog Breeds With Silky Coats
Dogs with silky coats require low maintenance but still require regular brushing or mats. Dog breeds with short silky coats require minimal grooming. Be careful when you care for any silky-coated dog because you need to avoid matting and tangling.
Daily brushing is excellent for your dog. Always brush with the lay of the coat, and don't be rough when teasing out the tricky tangles. Some dog breeds with this coat type include Bichon Frize, Maltese, and Poodles.
15 Dog Breeds With Silky Coats
There are still many iconic dogs with silky coats. The table below is some dog breeds with their silky coats.
| | |
| --- | --- |
| Dog with silky coats | Characteristics |
| Afghan Hound | Long and silky coats, the coat can come in any color, tall dogs that can grow around 24-29 inches and can weigh 44-60 lbs. |
| Cocker Spaniel | Silky smooth coat, the coat can come in a solid or parti-color, has medium-sized bodies, and has large expressive eyes. |
| Chinese Crested | There are two varieties, with a hairless version with silky hair on its head, tail, and feet, and a powderpuff version with silky long hair all over the body. |
| Silky terrier | Long straight coats with blue and tan colors, can grow to 10 inches and weigh about 11 lbs. |
| Irish Setter | Two different types, field and show. The coat color usually comes in chestnut or mahogany. |
| Yorkshire Terrier | Small-sized dogs, can grow about 9 inches and weigh up to 6 lbs. |
| Gordon Setters | Long hair with slightly wavy, comes in tan and black color, can grow up to 23 inches, and weigh up to 80 lbs. |
| Flat Coated Retriever | Known as a gun dog, 24.5 inches tall and weighs up to 70 lbs. Liver and black colors with feathering on their legs and tails. |
| Border Collie | Comes in two varieties, a coarse longer coat and a short smooth silky coat. |
| Hovawart | Large dogs, can come in three colors, black, blonde, and tan. |
| Newfoundland | Large, strong frame, flat and water resistant double coat. |
| Bernese mountain dog | Tricolored dog, large and sturdy, growing up to 28 inches and weighing up to 114 lbs. |
| Sealyham Terrier | Distinctive weatherproof white hair, can grow up to 10.5 inches and weigh up to 24 lbs. |
| Maltese | Long, straight, and silky coat, weighing less than seven pounds. |
| Bichon Frize | Hypoallergenic coat, dogs with velvety fur, rounded head hair, and dark eyes. |
What Dogs Have Wooly Coats?
Dogs with wooly coats are naturally well-suited to the heat, keeping them warm and cozy in the cold weather. Wool-coated breeds can have outstanding looks when undergoing a home grooming routine.
Give shampoo without conditioners, line brushing method and cutting to avoid unwanted tangles and mats. Wool coats dog breeds are Bedlington Terrier, Coton de Tulear, Irish Water Spaniel, Lagotto Romagnolo, Poodle, and Schnauzer.
Which Breeds Are Considered Drop And Silky Coats?
Drop and silky coat dog breeds have long, silky and flowy coats. Drop-coated dog breeds need a lot of moisture to keep their fur flat and cuticle smooth. Drop-coated dogs need grooming as often as humans would brush their hair.
An unkempt coat can be unattractive and painful for the dog. Breeds that fall under drop coats include Shih Tzus, Afghan Hounds, Papillons, and Yorkshire Terriers.
Silky Coated Dog Breed Crossword
The silky-coated dog breeds often appear in crosswords. Silky-coated dogs have become popular and often become crossword questions because they are unique and have a beautiful appearance.
If you want crossword clues, the best answers for silky-coated dogs are Maltese, Irish Setter, or Afghan. If you enjoy crossword puzzles like seven little words, then the answer is Maltese.
Final Verdict
Silky dog coats are soft, long, and flowing. Depending on the breed, dogs with thin coats have long hair that can tangle easily. Brush gently the silky hair of dogs to tease out tricky tangles.
Don't brush it rough because it can cause discomfort to the dog. Breeds with this coat type include Cocker Spaniel, Afghan Hound, Maltese, Irish Setters, Chinese Crested, Border Collie, Hovawart, etc.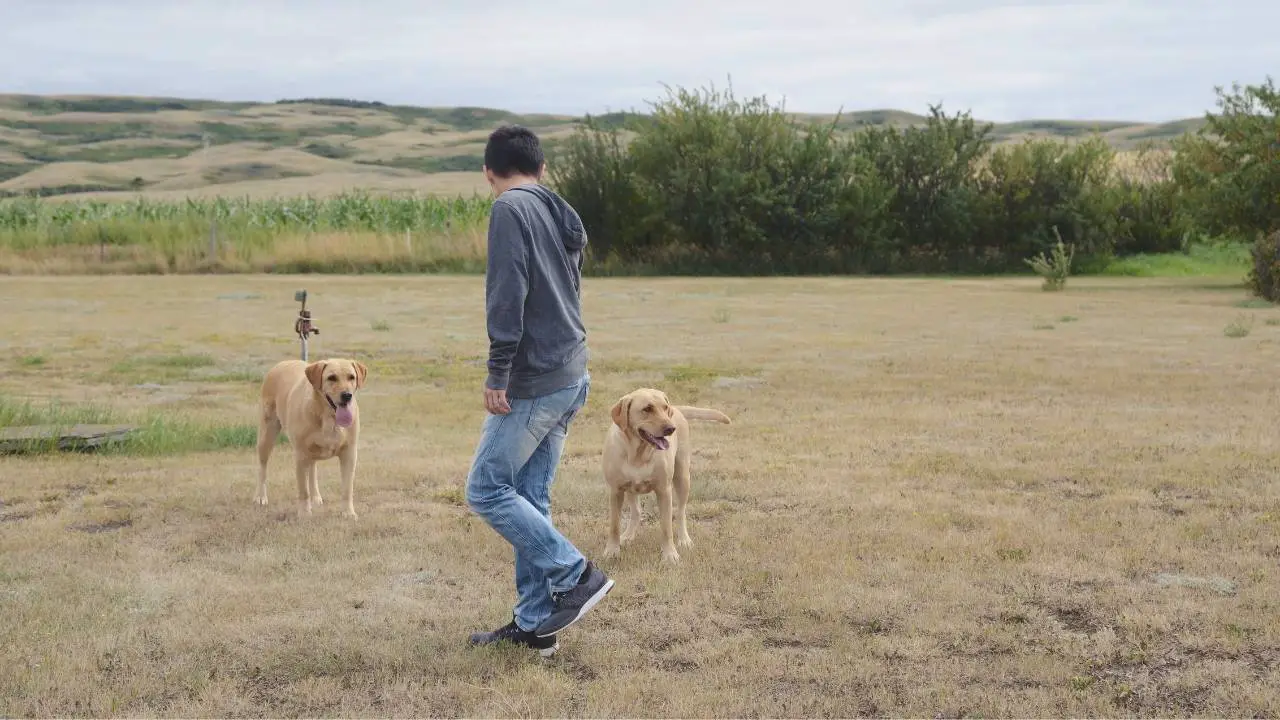 Welcome to Learn About Pet. My name is Rajkumar Ravichandran and I love all pets, travel, and amazing food. I write about my passion and personal experience caring for multiple pets in this blog! ❤️
Post Disclaimer
DISCLAIMER: THIS BLOG OR WEBSITE, "Learn About Pet", DOES NOT PROVIDE YOU WITH MEDICAL ADVICE AND IS NOT A SUBSTITUTE FOR MEDICAL ADVICE. ALWAYS GET IN TOUCH WITH YOUR PERSONAL VETERINARIAN AND USE INFORMATION HERE AS GENERAL ADVICE.
The information, including but not limited to, text, graphics, images and other material contained on this website are for informational purposes only. No material on this site is intended to be a substitute for professional veterinary advice, food recommendation, diagnosis, or treatment. Always seek the advice of your veterinarian or other qualified health care provider with any questions you may have regarding a medical condition or for pet food related questions.