Dog walking is no longer a passion or a hobby, but an income generating business idea. Gig world has completely transformed the industry into a proper business.
Today, legitimate careers for dog walking through freelancing as well as work for a business are attracting many people. Regardless of your view on dog walking, note that it can be fun and you can generate good income out of it, if you learn how to walk dogs for money as a professional dog walker.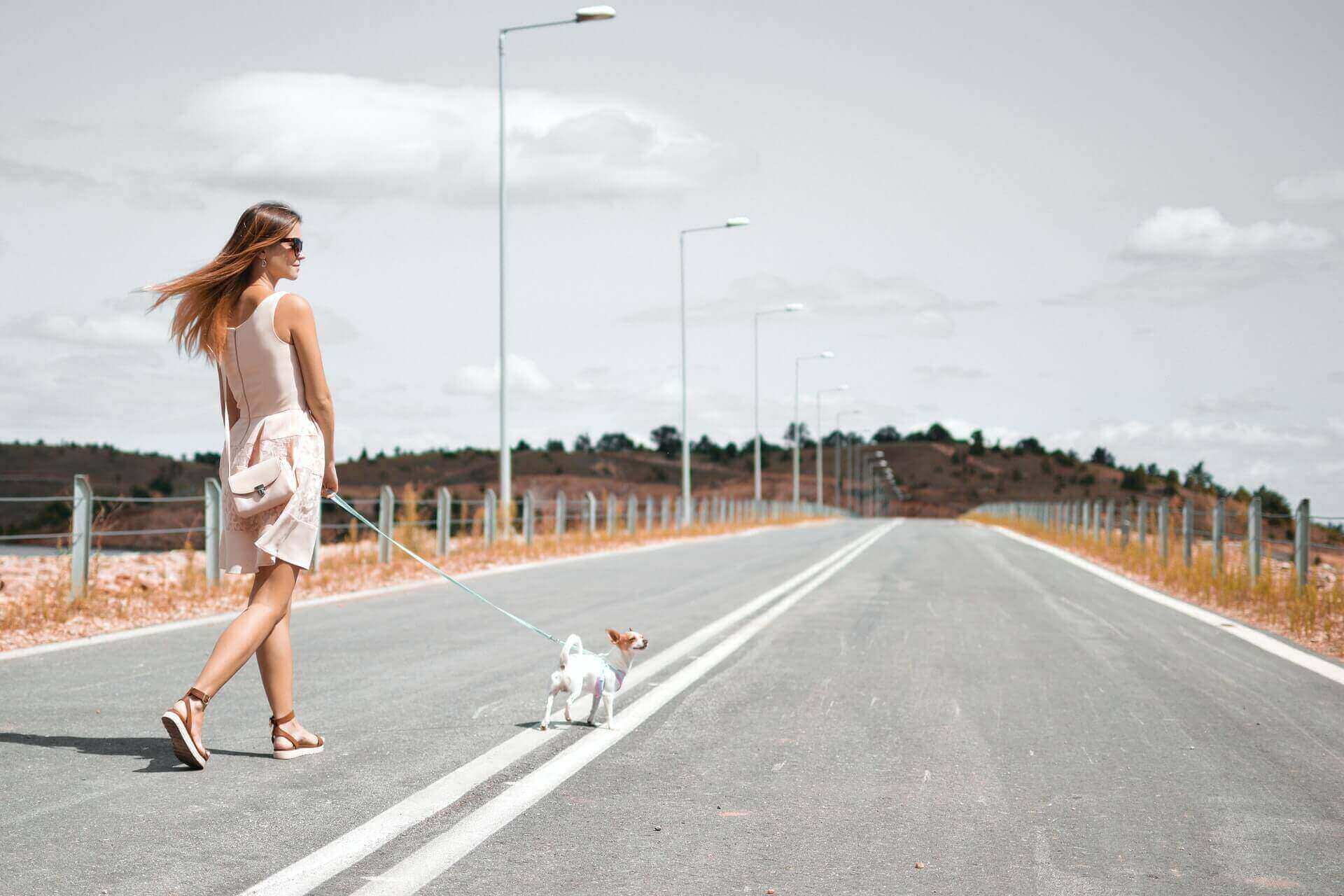 How much should you be paid to walk a dog?
We cannot estimate the exact amount that you can earn from walking a dog. It depends on a number of factors such as location, part-time or full-time. It also depends on whether you are working for a company or it is an individual business.
The average price for a 30-minutes dog walk is about $30.  This will also depend on the number of dogs you are walking. Some dog walkers charge for any extra dog.  The price can go down if the client allows you to walk his/her dog with other dogs.
All those factors determine your daily average income. In a case of New York City, if it is a personal business then you can earn an average of $800 per week. This sums to $42000 per year if you work only weekdays.
If you are working for a company, your earning will reduce to $450 per week. If you show expertise and know how to walk dogs for money with your clients, they may be happy to pay you more as a freelancing consultant. Just bump up the Marketing for yourself!
Can you make good money walking dogs?
In NYC and SF Bay Area, many people are into dog walking as a personal business. First, you need to learn how to walk dogs for money as a freelance consultant. By this way, you do not have to share your earning with a company. Do it yourself and reap all the benefits.
Keep in mind that you will need to dedicate your time, experience and build your expertise. You need to obviously love to walk others dogs. It is just the same as any other businesses. You need book keeping, invoicing as well as marketing.
That said, it is vital to look at the steps you should take in order to start your own dog walking business.
Do you need qualifications to be a dog walker?
Let us mention steps that any dog walker needs:
Earn your high school diploma
Dog walking courses
Train as a dog walker to gain experience
Develop good relationship with dogs
Take business courses
Obtain a dog walking license
Step 1 : Earn Your High School Diploma
There is no formal education requirement for a dog walker. In most animal care organizations, any applicant should have a minimum of a high school diploma as well as GED.  You can consider high school courses in animal science as well as business to prepare students for career field. Did you know that extracurricular activities that involve taking care of animals also help in dog walking business? It helps you develop good relationship with these animals.
Step 2 : Dog Walking Courses
There are good organizations that provide dog-walking courses. These programs are best for pet owners as well as the aspiring animal caretakers. The program specializes in animal behavior, dog obedience, nutrition, disease prevention as well as pet grooming. This is where you will earn your animal certification.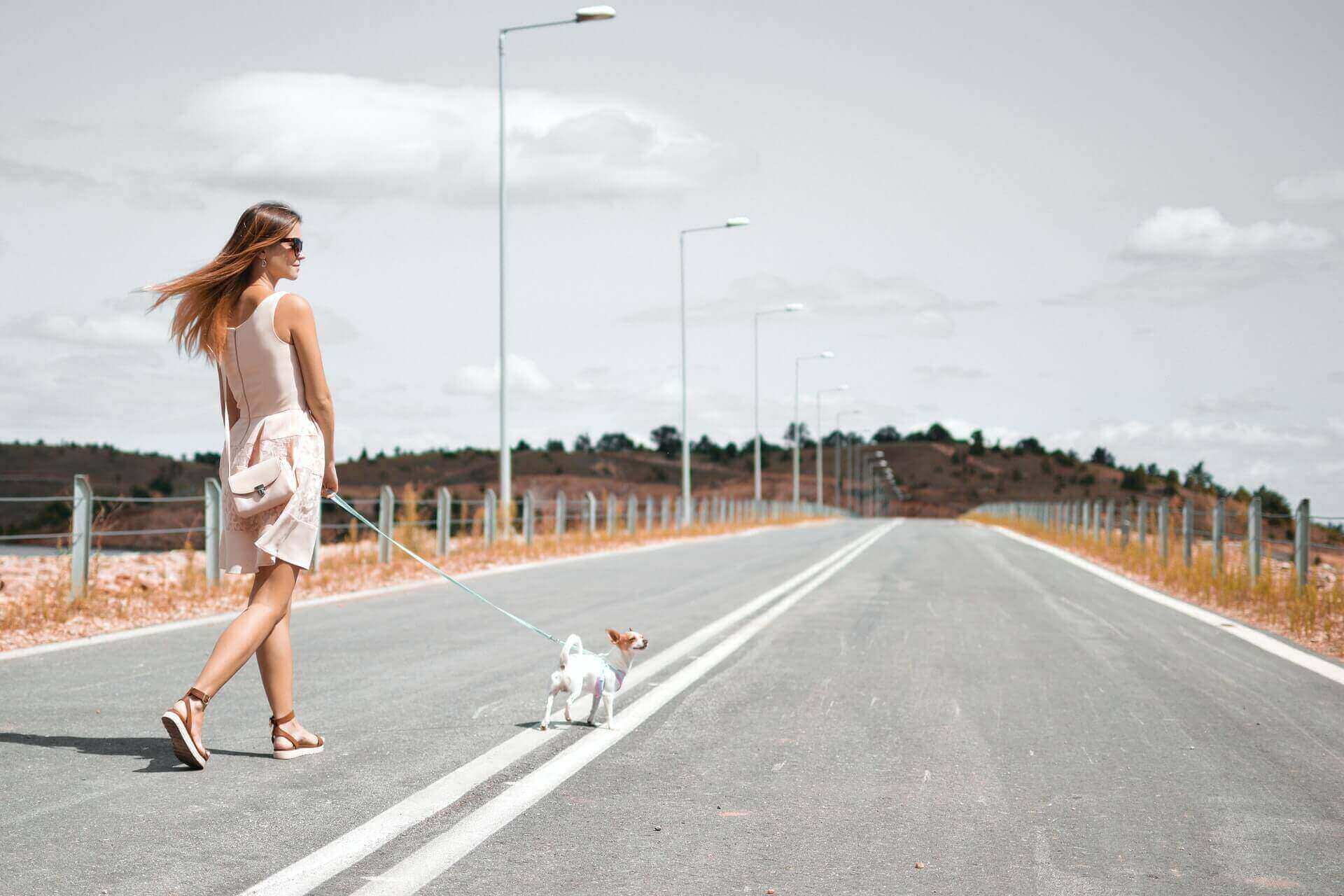 Step 3 : training as a dog walker
Apart from dog walking courses, you can also consider on-the-job training at animal welfare organizations. Here you will learn how to feed an animal as well as transport them safely.  You will get experience on how to control leashed animals as well as how to dispose their wastes.
Step 4 : Take Business Courses
It is advisable that you consider business courses as well. Remember this is going to be your source of income hence good management it vital.  You can find colleges and universities offering courses as well as certificate programs. These programs are mainly concerned about the animal care industry.  The topics are obtaining insurance, animal care business as well as business plan.
Step 5 : Obtain a Dog Walking License
It is vital for any professional dog walker to know all the laws as well as licensing requirements associated with dogs.  For instance, some cities have limits when it comes to the number of dogs that you can walk. There are policies about animal transportation as well as leash laws.
How old should you be to walk dogs for money?
For one to qualify as a professional dog walker, he/she must to be 18-years and above in the US. Learn how to walk dogs for money professionally, especially if you are a young adult wanting to do the gig for some extra money.
How much does a 30-minute dog walk cost?
This will depend on a number of factors such as your location, number of dogs and duration. A typical charge is $20-$30 for a 30 minutes walking.
Can I be a dog walker without experience?
Well, many people walk dogs without experience. It is the same as baby-sitting without instruction. Of course, you know that they must feed, change their diapers and even sing them a lullaby song.
This will depend on your willingness to learn. We do see children learning and performing well in dog walking. We have also seen adults with PhDs who have great difficulties to do the same. It is vital for anyone who wants to walk dogs to get some basic instructions.  You can volunteer at an animal shelter and get experience. Learning how to walk dogs for money is important but learning how to walk dogs safely is essential before starting your business
Which dog-walking app pays the most?
Currently there are many dog-walking apps in the market. This has become one of the most lucrative businesses in US recently.  Some of the apps that pay must include Wag as well as Rover. They are also the most popular apps. They enjoy a pride of good reviews.
7 Legit Apps on How to Walk Dogs for Money
What is a dog-walking app?
Dog walking apps operate just like Uber. You can sign up as dog walkers and get pafor a quick walk or a long romp for your dog. Let us look into some of these apps:
Rover
Rover is one of the most popular dog walking apps near me.  It is available in more than 10,000 cities.  It also has more than 85,000 pet sitters. This is probably one of the best dog walking apps and how to walk dogs for money.
Wag
Wag is also a popular dog-walking app. If you were looking for dog walking near me, then this would do.
Do you love dogs? It is also a good money making platform.
Just like Uber, it tracks your GPS coordinates to allow the owners to know where you are walking their dogs. You will then fill in pup report with information on the walk time distance as well as poop update.
BarklyPets
This is a local app designed for independent local dog walkers across the g=country. It helps them grow the business.
Petsitter
Petsitter is a job platform designed for dg walkers who are looking for work.  It allows users to contact families and businesses who want to hire someone to walk their dog.
Petbacker
This app also works as petsitter. It helps you earn money by taking care of dogs in the neighborhood.
A dog owner makes a request and when it matches your services, you will receive a notification through your email. You will them negotiate your earning based on your experience, location as well as availability.
Care
Care app is available in more than 15 countries.   Did you know that it is the world's largest destination for care? It offers many services such as pet care, childcare, senior care as well as housekeeping to mention but a few.
It has a section of the website specifically dedicated for dog walking jobs. In this case, any dog walker will earn $14 per hour.  Moreover, your earnings will depend on location as well as experience.
Holidog
Are you a pet lover looking for a job? Holidog might be the answer you have been looking for.
The app will help find a job to take a dog for a walk once or twice a day and earn some money.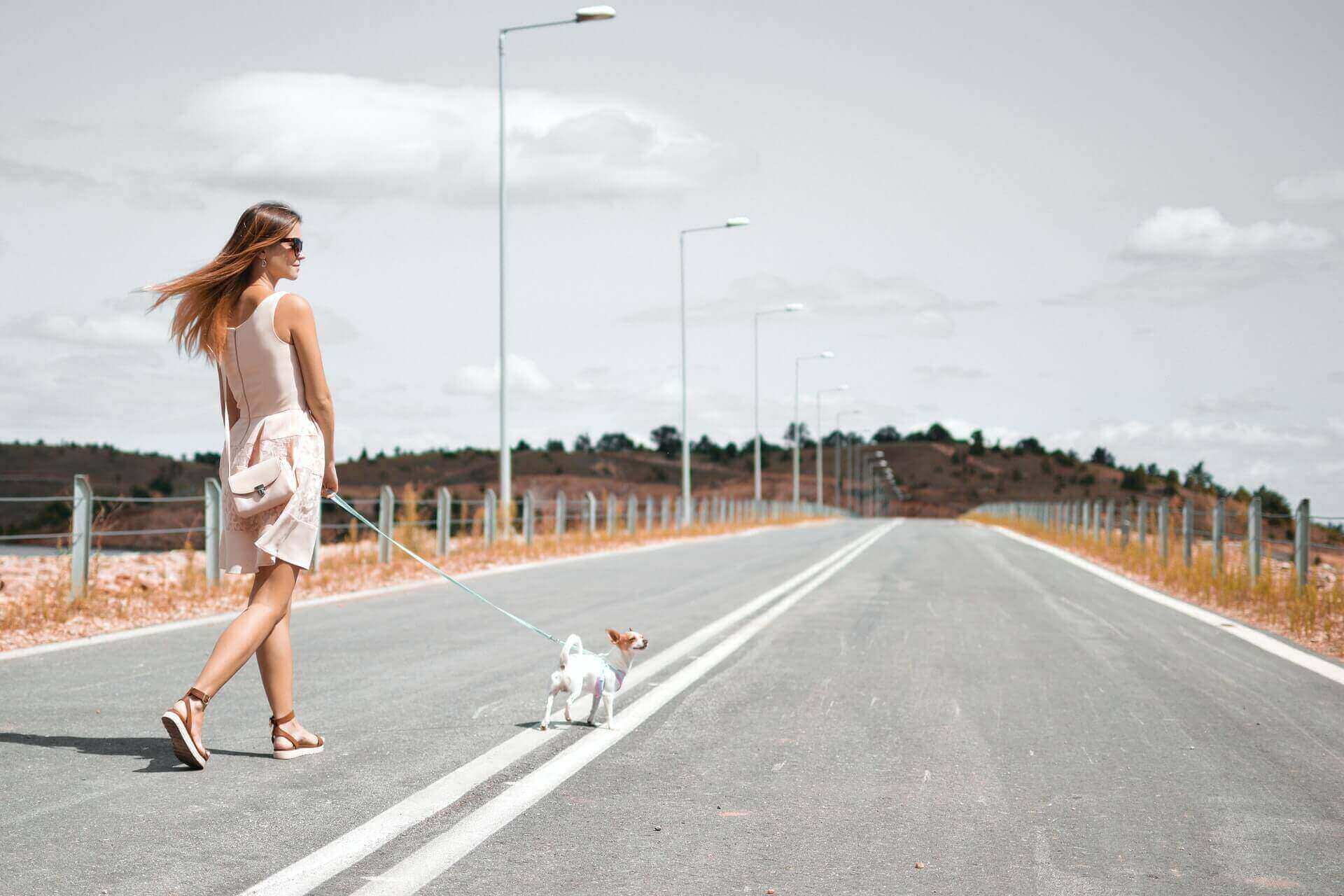 These are all the 7 best apps on how to walk dogs for money. Hope you enjoyed them and are now ready to jump into starting your own gig soon! Let us know in comments if you used one of the apps for side hustle and you successfully did it!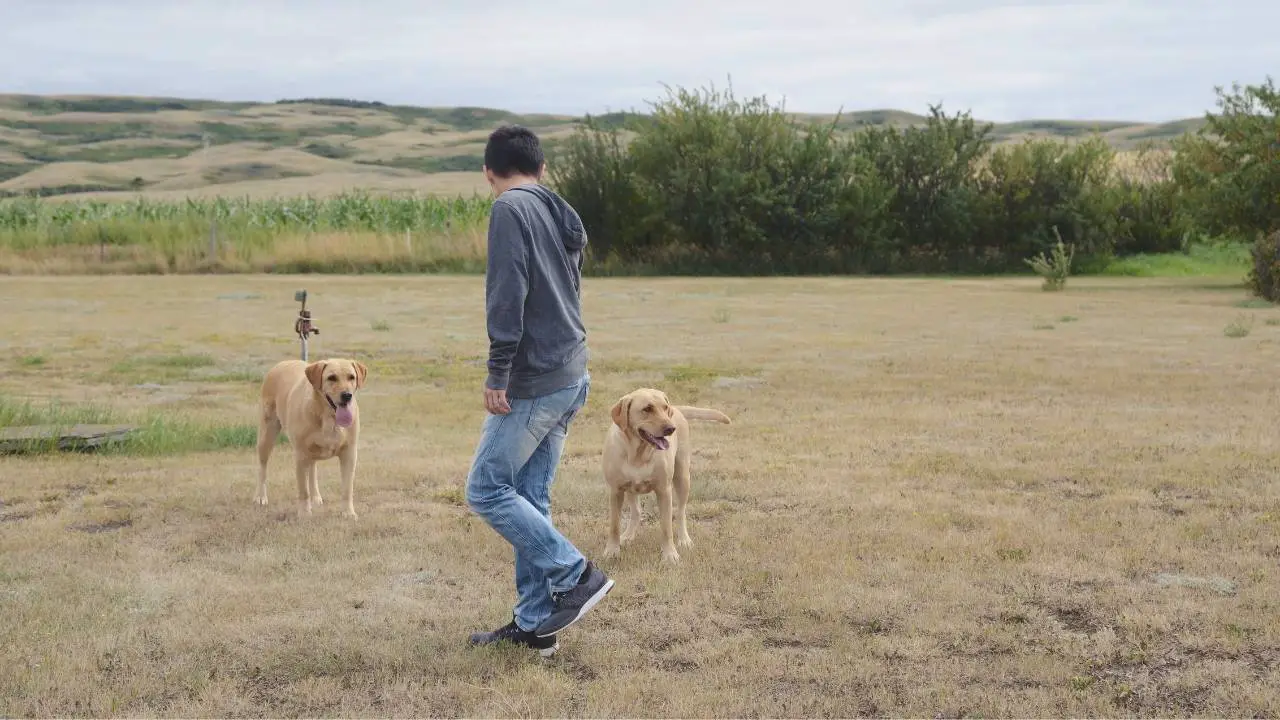 Welcome to Learn About Pet. My name is Rajkumar Ravichandran and I love all pets, travel, and amazing food. I write about my passion and personal experience caring for multiple pets in this blog! ❤️
Post Disclaimer
DISCLAIMER: THIS BLOG OR WEBSITE, "Learn About Pet", DOES NOT PROVIDE YOU WITH MEDICAL ADVICE AND IS NOT A SUBSTITUTE FOR MEDICAL ADVICE. ALWAYS GET IN TOUCH WITH YOUR PERSONAL VETERINARIAN AND USE INFORMATION HERE AS GENERAL ADVICE.
The information, including but not limited to, text, graphics, images and other material contained on this website are for informational purposes only. No material on this site is intended to be a substitute for professional veterinary advice, food recommendation, diagnosis, or treatment. Always seek the advice of your veterinarian or other qualified health care provider with any questions you may have regarding a medical condition or for pet food related questions.