Who doesn't love to have a walk with their cute pets, after work, in the evenings? Walking early morning or night with your pet is every owner's dream routine. Even though it brings so much fun, you have to take some safety measures. The measure goes high at night of course! Considering this fact, we will introduce you to the Best products for walking dog at night.
You have to know about the walking path along with some useful tools to guide the way. Relax, don't worry about any product's usage or importance.
Learning how to pet your dog and taking your dog on a long walk is a good thing as a pet lover or owner.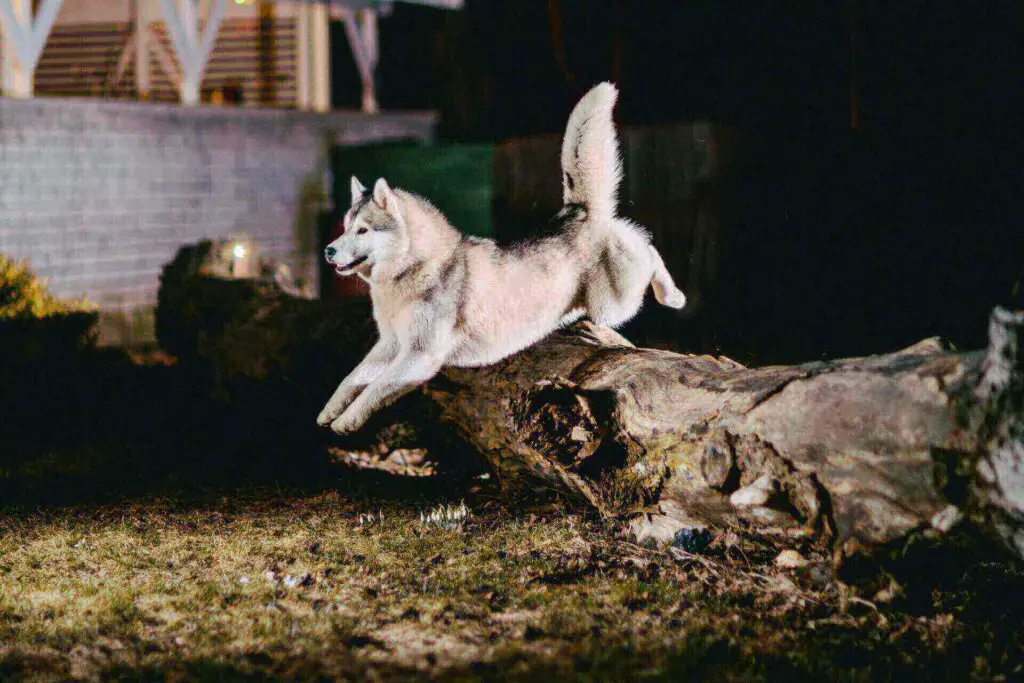 We will describe all of them to you along with some of the best products for walking dog at night in our opinion. To learn about them, follow our reviews and check them out.
Top 10 Must Have Products For Walking Dog At Night
There are many products available in the market but you have to choose the best one among them. It is a little hard to get a look at them all at once but don't worry. We have the perfect set up for you. Through research, we have gathered the Best products for walking dog at night considering quality and performance. Have a look at them below.
Blazin' Safety Dog Leash LED Flashlight
The first thing we have in our hands is a dog leash. To take your dog for a night walk, this leash will help you to get a good view of the surrounding. Not to mention, the LED flashlight will provide a good clear view of 350 yards around it. This flashy brightness may save you and your pet from an unexpected situation.
The leash comes with a versatile charging feature that can be charged from any device. Besides, it will last up to 8 hours with a single full charge. The technology is said to have a strong resistance to burning for better safety.
The leash comes with 3 modes like on, strobe, and blink. Blazin also offers a combo deal with a collar which is great. It will help you to keep a good look at your pet with flexible control.
The best thing about this product, it comes with a 100% money-back guarantee! If you are not satisfied with the quality, get your money back anytime! Overall, it is a worthy product to be on the list of our Best products for walking dog at night.
Features Of Blazin' Dog Leash Flashlight
Brand: Blazin
Material: Nylon
Color: Multiple LED colors
Size: 6ft.
Warranty: 100% lifetime guarantee
Pros Of Blazin' Dog Leash Flashlight
Strong build quality
Responsive and fast customer support
Rechargeable battery (up to 8 hrs.)
Multiple colors and modes available
Combo deal
Money-back guarantee
Cons Of Blazin' Dog Leash Flashlight
The collar does not have the same level of LED as the leash
The wire inside happens to break sometime
Nox Gear Light Hound – Reflective Harness
The next component that gets a recommendation as one of our Best products for walking dog at night is a reflective harness. Rather than just a regular gear, this harness comes with some eye-catching modern features. The most attractive feature would be the illuminated 360 brightness. It has 8 different color's mixture. If you are an RGB lover, this one is your partner!
Its light is bright enough to cover a large area. The optical fiber cable system is pretty unique comparing many other products in the market. Feeling interested already? Another interesting fact about this harness, the battery playtime. It stands for up to 12 hours! You don't have to worry about it going off anytime sooner.
This amazing harness has a build quality to withstand any weather! To become one of our chosen Best products for walking dog at night, it has to offer something more. Following that, this harness is waterproof and damage-resistant which helps to adapt to any climate.
Talking about modern features, it has something special for you. The leash attachment of it gives you extra room to think. It is fully adjustable that suits any dog's physical structure. The harness has a leash attachment. So, you can even attach a different leash with it. The full package can be unbundled and use separately.
Features Of Nox Gear Light Hound
Brand: Noxgear
Material: Military-grade fabric
Closure Type Buckle
color: 8 different color combination
Pros Of Nox Gear Light Hound
360 brightness with exclusive color fluorescent
Good customer support
Long battery playtime
Flexible and detachable
Suitable for any weather
Durable build quality
Waterproof
Extra leash attachment available
Cons Of Nox Gear Light Hound
Its design suits a vest more than a harness
The clip is not strong enough
No official warranty announcement
Dog Walking Reflective Vest Gear
Apart from the pet's safety, you have to maintain your own safety. Now, here we have a product for you. This vest is a safety gear that provides 360 degrees reflective light for clear visibility. It can be seen from a large distance without any problem.
No matter what the weather is, it will be your companion without causing any hassle during a walk or any other work. It performs the same in any climate. The lightweight and comfortable design are good enough that you may hardly even notice it. Besides, The vest is adjustable with 4 buckles.
There are extra bands with the package. The design is amazing and fashionable as well. On the other hand, it is not only usable for a night walk with your pet but also for cycling, jogging, running, motorcycling, and more. These simple and versatile features make it our top choice as one of the Best products for walking dog at night.
Features Of Dog Walking Reflective Vest Gear
Brand: SAWNZC
Material: Elastic knitted fabric
Visible Distance: 800 ft.
Pros Of Dog Walking Reflective Vest Gear
Versatile and lightweight
Strong and durable
Adjustable and flexible
4-extra bands included
3600 strongly visible light reflection
Suitable for different climate
Cons Of Dog Walking Reflective Vest Gear
There is no definite size description
The adjustment has an issue with expanding
Blazin' Safety Dog Collar LED
The next thing that comes in our recommendation of Best products for walking dog at night is a dog collar. Along with many important products, you have to have something so obvious, a dog collar. There are many dog collars available to grab but we have something simple yet eye-catching for you.
This dog collar from Blazin' is one of the most used dog collars in Amazon. Not to mention its features. As the reputation says, it has 350 yards of visibility around it. It comes with 10 illuminating color choices. Its slim light strip is beautiful and offers quality.
Along with the collar material, it has a decent battery quality that can go on up to 8 hrs. This collar also comes with 3 modes as on, strobe, and blink.  The features will keep your dog safe from any danger.
The nylon build is capable of handling any climate as well. So, if you are looking for something simply amazing for your night walk partner, this is a great choice for sure.
Features Of Blazin' Safety Dog Collar LED
Brand: Blazin
Material: Nylon
Brightness Area: 350 yards
Battery: Lithium-ion (Included)
Warranty: Customer satisfaction guarantee
Pros Of Blazin' Safety Dog Collar LED
Best customer support
Simple and lightweight
Multiple modes
10 different colors
Long battery backup duration
Impressive build quality
Cons Of Blazin' Safety Dog Collar LED
The switch position needs an upgrade.
Rabbit Goo Dog Harness
To be honest, there is hardly any competitor for this one! The first thing to talk about this product, it has 50k+ Amazon user rating! That single statistic defines how popular it is. Not to mention, it is one of the cheapest yet durable harness you can get.
Although, you can't use this one for any kind of dog breed. There is a clear instruction from the brand. You should have a look at that before buying one. Although, it does suitable for most of the known breeds.
The design is pretty well oriented such as double leash attachment. One of them in the front, another one is at back. You can let your dog run around or slow down as per choice. That makes it an ideal mechanism to train your dog while roaming around.
The adjustability of this harness is amazing. You will not get that many flexible features in a harness every day. No wonder people love to have one of these. Different straps and buckles are adjustable for the best comfortable feeling that is even more amazing.
Features Of Rabbit Goo Dog Harness
Brand: Rabbitgoo

Material: Breathable Air Mesh with Soft Padded Cotton Cushion

Closure Type: Buckle

Color: 10
Pros Of Rabbit Goo Dog Harness
Multiple adjustment setting

Multiple colors and sizes

Highly popular among users

Affordable

Comfortable and simple design
Cons Of Rabbit Goo Dog Harness
Durability is not suitable for hardcore usage

So much adjustment can be complicated for some user
Chuck It Max Glow Ball
Every pet loves something that makes them curious. They are interested in anything eye-catching. Dogs are no different either. They love to play and have affection. This glowing ball will give you a proper option to interact with your pet. That goes especially for night time. Nothing is more mysterious to a dog that glows at night!
You can do many types of play with your dog or even set it up with a stick to keep them cheerful during the walk time. You have many products to choose from. Besides, you need just about 5 minutes to charge it which goes for 20-30 minutes. There is no extra hassle like a battery of cable. Just put it under any light and it's done.
Its durability is amazing. Having this glowing ball is a fantastic addition as one of the Best products for walking dog at night. You don't have to just walk without doing anything. Keep your dog busy and cheerful all the time.
Features Of Chuck It Max Glow Ball
Brand: Chuckit!

Material: Rubber

Item Weight: 0.23 Pounds

Charging Time: 5 min

Duration: 20-30 min/charge
Pros Of Chuck It Max Glow Ball
Pet's favorite

Usable as light

Attention grabber

Beautiful glow

Durable rubber build

Low charging duration

Usable with a tennis ball thrower
Cons Of Chuck It Max Glow Ball
Quality is not top-grade

It can break from rough handling
Nite Ize Spotlit XL LED Collar Light
Now, we have another beautiful recommendation in our review of the Best products for walking dog at night. It is a dog collar. Not just a regular one, it has beautiful light effects. This collar comes with an attachment for easy installation.
It is an exclusive addition that can be recharged with a micro USB charger. Even though a charging cable is not included, it is pretty easy to charge. The collar works up to 10 hours from a full charge of 1.5 hours. There is a switch for easy activation as well.
For the color part, you can either select a single color or rotate the color cycle. The collar has a solid build to withstand harsh movement and different climates as well. It will help to cheer your dog and keep an eye on them as well. You don't even have to worry about falling it down. A perfect companion for your little partner at night walk.
Features Of Nite Ize LED Collar Light
Brand: Nite Ize

Material: Stainless Steel

Charging Time: 1.5hrs

Duration: 10 hrs

Closure Type: Button
Pros Of Nite Ize LED Collar Light
Strong metal build

Bright light effect

Water-resistant

Rechargeable and long duration

User-friendly

Multiple color rotation

Attachable to anything
Cons Of Nite Ize LED Collar Light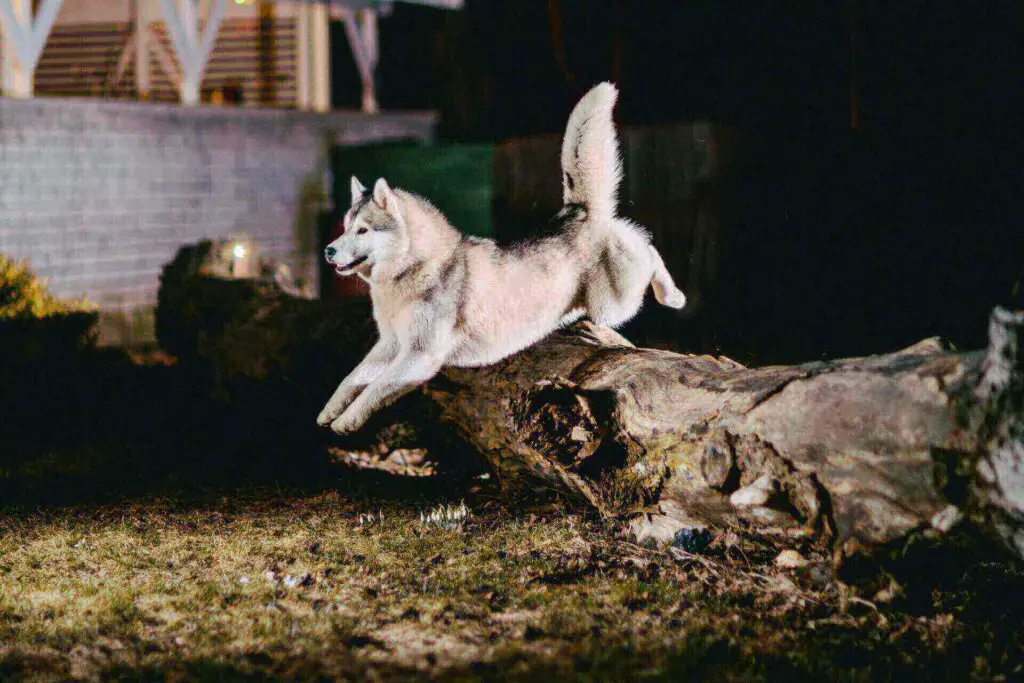 Maglite LED 2 Cell Flash light For Dog Walking
Are you forgetting something? Talking about going outside at night, what is the first thing that comes to your mind? It has to be a flashlight! When you are going outside at night, you need a companion to guide the way. As you have a pet alongside, it is even more important.
Although some of our previous products may save you from using a flashlight. Even so, if you don't have something bright with you then a flashlight is the simple solution. Considering that, here is our pick as one of the Best products for walking dog at night.
This flashlight has some premium qualities along with a classic build design. It has a professional quality seal to provide extra weather resistance. On the other hand, the build also gives extra corrosion resistance as well.
Some of the other safety measures available as well. Water resistance and drop resistance qualities available for even better everyday usage. The best thing about this flash is the lifetime warranty. If you face any issue at any point of usage, just claim a replacement.
This flashlight from Maglite has one of the highest rates along with usage from Amazon. Trust the quality of this amazing flashlight.
Features Of Maglite Flashlight For Dog Walking
Brand: Mag Instrument

Material: Aluminum

Battery: 2D

Duration: 6.45 hrs

Warranty: Lifetime
Pros Of Maglite Flashlight For Dog Walking
Strong and durable build quality

Included battery

Lifetime warranty

Strong light projection and wide brightness

Simple and user-friendly design
Cons Of Maglite Flashlight For Dog Walking
No particular issue with this flashlight
Nite Ize Flying Disk Frisbee Flashlight
When we are talking about going outside with your loving doggy, you have to play with your partner. You can't just pass a boring walking routine. So, we have another product as one of our Best products for walking dog at night. It is a flying disk frisbee. It has a lighting design as well.
It is a flashing frisbee that will attract your cute dog for sure. You can play safely as much as you want. A perfect sports tool during a night walk. It is rechargeable and comes with a replaceable battery as well.
Its build quality is durable enough to be safe from any pet's bite. Besides, the brand provides an official worry-free warranty. You can get an immediate replacement! Quite a great addition to enjoy a night walk with your doggy.
Features Of Nite Ize Frisbee Flashlight
Brand: Nite Ize

Material: Plastic

Weight: 0.13 kg

Color: Disco

Warranty: Worry-free Guarantee
Pros Of Nite Ize Frisbee Flashlight
Lightweight and durable

Impressive build for long-duration flying

Attractive colors

Includes battery

Worry-free guarantee
Cons Of Nite Ize Frisbee Flashlight
Overall durability has issues

The battery cover is not stable enough
Dog Poop Bag Dispenser with LED Flashlight & Leash Clip
When you are going out with your doggy friend, there are many small yet important accessories you may need. This dispenser bag is one of those Best products for walking dog at night. It has some impressive facilities.
It comes with a box that can store small accessories and bags. As a package, you will get 15 solid bags mixed with lavender scent. They are solid and prevent poop odor completely. It comes with a light for clear vision at a time of urgency.
During night walks, your dog can poop in many places anytime. To prevent odor and spreading, this little tool will come in handy. It is even attachable to anything, even with a leash or collar. Overall, it is a nice and simple tool as a safety measure.
Features Of Dog Poop Bag Dispenser with LED Flashlight & Leash Clip
Brand: Infinite Node

Material: Plastic

Weight: 3.84 ounces

Color: Crystal Blue

Battery: Included
Pros Of Dog Poop Bag Dispenser with LED Flashlight & Leash Clip
Little and simple

Durable bag quality

Strong scent

Flashlight included

Easy to use and store
Cons Of Dog Poop Bag Dispenser with LED Flashlight & Leash Clip
Flashlight power is pretty low
What To See When Buying Products For Walking Dog At Night?
We have introduced you to the most important and handful tools for a night walk. And, we hope to have shown you the Best products for walking dog at night that works for your Dog personally. But, there are many options in the market. So, choosing the best one is kind of difficult. Here, we have prepared a guideline for you to learn about the factors that would benefit you the most.
Buy Based On Its Usefulness
The first thing you have to consider is how useful the product is. If it is not worth enough then there is no need to go for it. You need to realize what you need and compare that with the product. Measure how useful it will be while walking with your dog at night.
You need bright light, it can be a flashlight or even the light included with a leash or collar. Either way, you have to pick up the most useful one considering the area you want to roam around. Some tools like a collar, leash, or harness are compulsory equipment that you have to take. But, it is up to you to decide the size and features.
Durability is another important factor to decide the usefulness. For rough usage and cleaning purposes, durability will provide the highest usefulness for a longer time.
Life Or Duration Consideration
Most of our recommended products have battery or rechargeable lighting features. It is important to consider their durability as well as their duration. If you need a long playtime duration then choose something that is suitable for the duration.
There is a lifetime duration for every battery. You should count that if something based on the battery is your choice. Having an included battery would save you extra cost as well. Getting rechargeable equipment would be easier to use than a battery but that also comes with the problem of replacement. So, consider them as per your usage and need.
Grab Them With Discounts
Pricing is a big factor while buying anything. This is no different either. While buying so much equipment, you have to consider the price. The best feature you can get at the lowest price will provide the highest benefit. There are a few ways to get a product with less price.
Even though you can choose an alternative, if you are looking for the best quality then a discount will be the best way. There are many occasions where every brand provides a discount. Grabbing the favorite product at a discount is the best way to reduce the cost significantly. So, waiting for a discount is the best way to save some bucks.
Make Sure The Products Are Right For Your Dog – No One Size Fits All
Well, most of the Best products for walking dog at night are related to your pet doggy. So, adjusting the product with your dog is the most important thing. From size to comfortability, you have to make sure everything suits perfectly.
It would be better if you have extra adjustments as well. This will be helpful to fit any equipment on the dog's body. So, make sure you are getting something that is comfortable enough for your pet partner.
Tips For Walking Dog At Night
Now, everything is set. All you need is some important and practical tips to get going. Here, we are going to remind you of some important things. People used to forget them while walking at night that causes a lot of hardcore situations. Make sure to remember them. Have a look at them.
Keep Your HeadPhones Off
Headphones are popular entertainment tools. That goes especially for the young generation. While going outside at night, you better not keep your ear shut. You may not be able to follow during an emergency. Keep your awareness open with all the senses. It will increase safety for you and your dog.
Keep The Dog On Leash Always
Dogs are a curious animal species with a cheerful mind. If you don't pay attention, they are likely to run away at something that picks their interest. It has a much higher chance to get them into serious accidents especially at night.  
Always keep their leash on and never let them go off their own at night. Watch their movement to keep them safe.
Stay In The Well Lit Path
No matter how many or bright lights you have, walking alone through a dark place is always strange. If you face any problem, there is no way to react properly. So, always follow a well-lit place or path for a safe walking experience. You can enjoy and play with your dog without any major concern.
Don't Walk Alone If You're Not In A Good Neighborhood
You may have seen in movies or TV shows, people get targeted more when they are alone. It gives anyone extra confidence to face you for something unpleasant. Make sure to roam in a little crowded place and avoid being alone. This goes especially hard if you are not on good terms with your neighborhood.
Make Sure Your Phone Has Enough Battery To Call For Emergency Or For Maps
Always check your phone battery capacity before going outside. For a night walk, it is even more important. For any emergency, if you can't handle something by yourself, calling for help is the best way to deal with the situation.
Frequently Asked Questions
Now that you are clear on how to buy the best products for walking dog at night, we will let you know some important questions based on practical situations. They will help you to learn about some precautions that will help you prepare before going outside at night.
What Are The Best Products For Walking Your Dog At Night?
Talking about Best products for walking dog at night, a flashlight, collar and leash or harness, and a phone. There are many other supportive products but these are the most important ones.
Should I leave A Light On At Night For My Dog?
Yes, you should. Even though dogs have a strong smelling sense, it is so helpful for the dog to track everything with a bright light. Light at night is the best companion you can ask for.
Can You Walk A Dog Without A Lead At Night?
Theoretically, you can but you must avoid that. Everyday life is not a mythical thrilling adventure. You can face many types of danger. Without a lead, you have a higher chance to be stuck somewhere. There will hardly be any chance for you to look around. You are likely to be in a worse situation in an emergency.
Is It Weird To Walk Your Dog At Night Without Flashlight?
It is not weird if you have enough lead and light on the way. In that case, a flashlight is not necessary. But without anything, it is weird and risky as well.
Final Verdict – Products For Walking Dog At Night
As we have come to the end of our review, what do you think? If you have a dog and love to walk at night, you better be prepared for a pleasant experience. Our collection of Best products for walking dog at night has introduced you to some of the most important and useful components for night walks.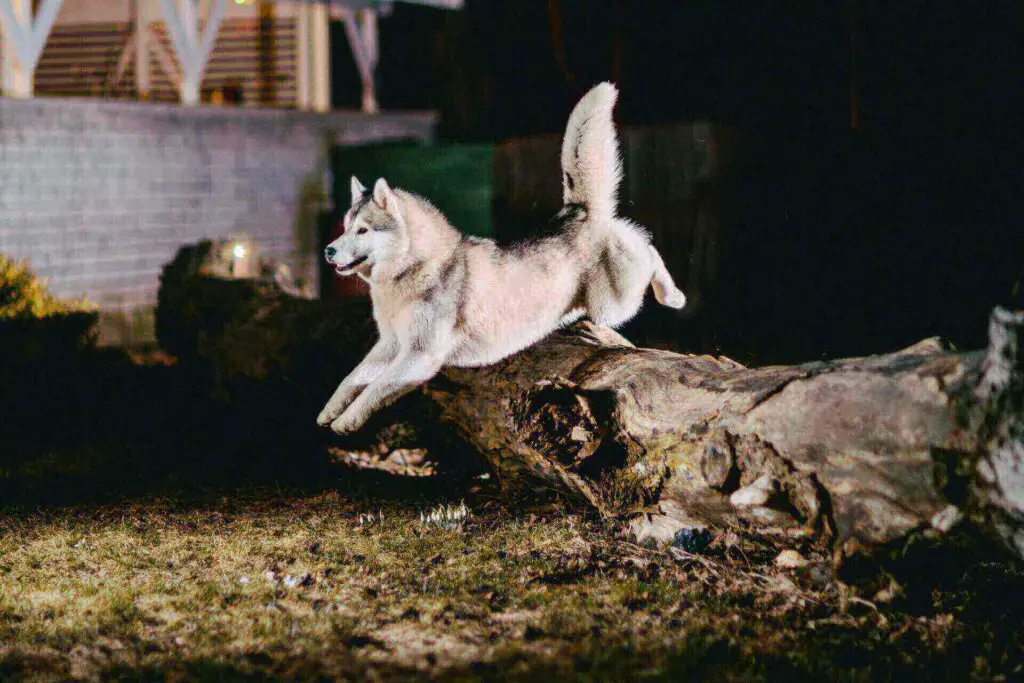 You may not need all of them but you definitely need some of them for safety measures. Our dog leash, collar, harness are exclusive choices. They have regular features as well as lighting addition.  Besides, their adjustment and comfortable design will make your dog really happy.
The flashlight is a major tool to carry, don't forget that. There are some components for playing and cleaning. They are external entertainment accessories. As your choice, get as many as possible for the most satisfying night walk experience with your dog.
Also, if you're taking your dog out on a walk in winter, explore the best winter jackets for dogs.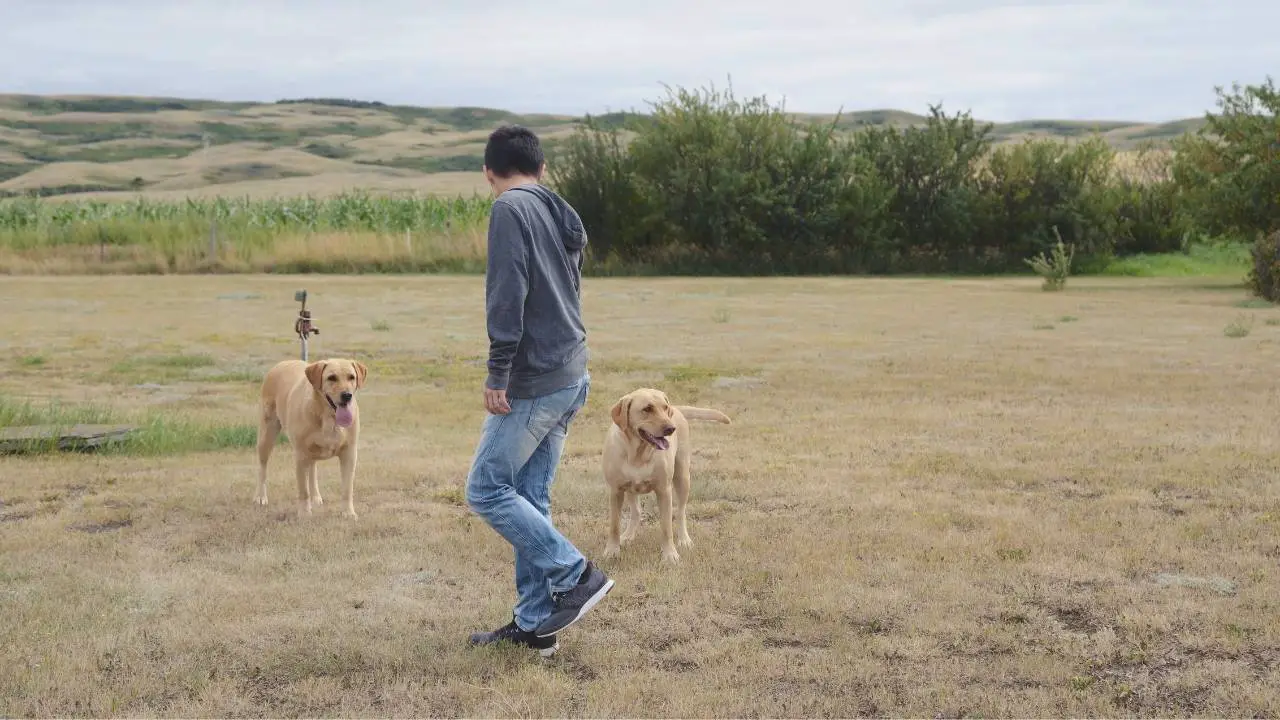 Welcome to Learn About Pet. My name is Rajkumar Ravichandran and I love all pets, travel, and amazing food. I write about my passion and personal experience caring for multiple pets in this blog! ❤️
Post Disclaimer
DISCLAIMER: THIS BLOG OR WEBSITE, "Learn About Pet", DOES NOT PROVIDE YOU WITH MEDICAL ADVICE AND IS NOT A SUBSTITUTE FOR MEDICAL ADVICE. ALWAYS GET IN TOUCH WITH YOUR PERSONAL VETERINARIAN AND USE INFORMATION HERE AS GENERAL ADVICE.
The information, including but not limited to, text, graphics, images and other material contained on this website are for informational purposes only. No material on this site is intended to be a substitute for professional veterinary advice, food recommendation, diagnosis, or treatment. Always seek the advice of your veterinarian or other qualified health care provider with any questions you may have regarding a medical condition or for pet food related questions.