Making a praying mantis a pet is challenging, because there are many things you need to know to keep your mantis in healthy condition.
The praying mantis butt has split open for mature males, and this is normal for praying mantis because, when they mature, their body parts can bend and open even more during mating. This condition is referred to as drop-butt syndrome and is harmless.
Many mantis owners don't know this. Some things that make pet owners anxious are those related to praying mantis butts, such as mantis breaking his butt, their butt split open, deflated butt, etc. Let's look at some questions about this.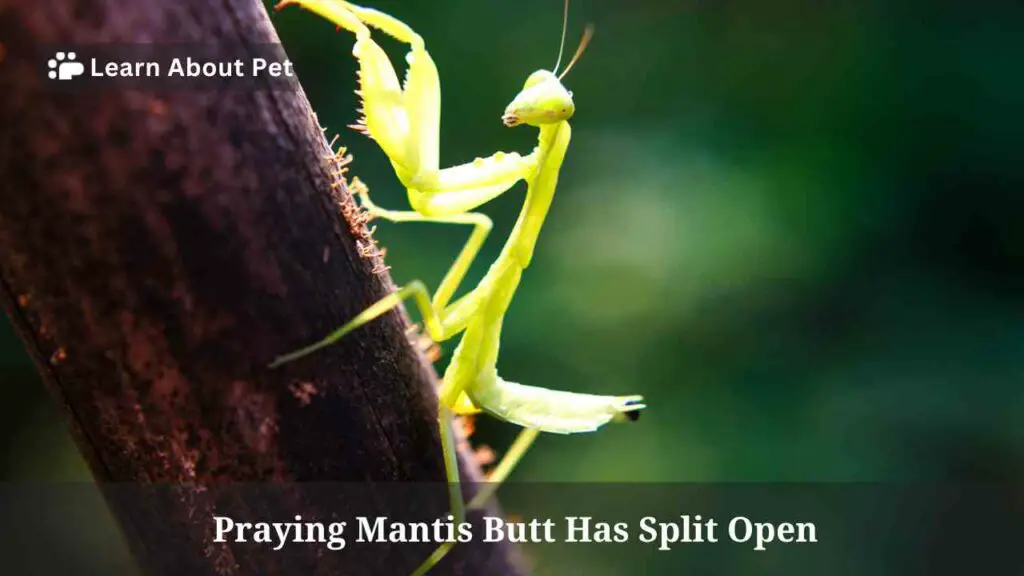 Is My Praying Mantis Butt Split Open?
The praying mantis broken butt often occurs in Chinese mantises species from L5 – L7, where their abdomens tend to point in the opposite direction.
You can only see this when the mantis is hanging upside down, and many people refer to this condition as "My mantid broke his butt" because the mantis abdomen looks broken and dangerous.
You will notice mantis' butt split because sometimes they move their butt to the side of their wings and squirt out a liquid.
Praying Mantis Butt Has Split Open – Why?
The praying mantis deflated butt typically occurs after L5, with the weight of the mantis' bootie increasing and looking thin. It can cause circulation and digestive problems because the mantis butt is split open, and there is a possibility that food cannot be digested.
It is different from the praying mantis pulsating butt, which makes black liquid-like stuff coming out of the mantis butt. If you see this happening to your mantis, the mantis is the victim of a parasitic host.
Another sign is that mantis cannot live long because there are many maggots in their head, and they can come out of their mouth.
The table below is the difference between a mantis pulsating butt and a mantis butt split open.
| | |
| --- | --- |
| Mantis butt split open | Mantis pulsating butt |
| The mantis butt appears to bend over when the mantis is hanging upside down | Mantis' butt looks like it's about to burst, with its legs dangling. |
| This condition is harmless | This condition is dangerous because black liquid comes out of their butt and leads to death |
| It happens after L5 – L7 and does not affect the mantis' health | It happens because the mantis is infected with parasites, it can happen at any time, and disrupts the mantis' health |
Final Verdict
Praying mantis looks like they have a bent abdomen or broken their butt after L5 – L7 but this condition is harmless. You can see this condition when the mantis is hanging upside down, and the mantis' butt can bend and split open.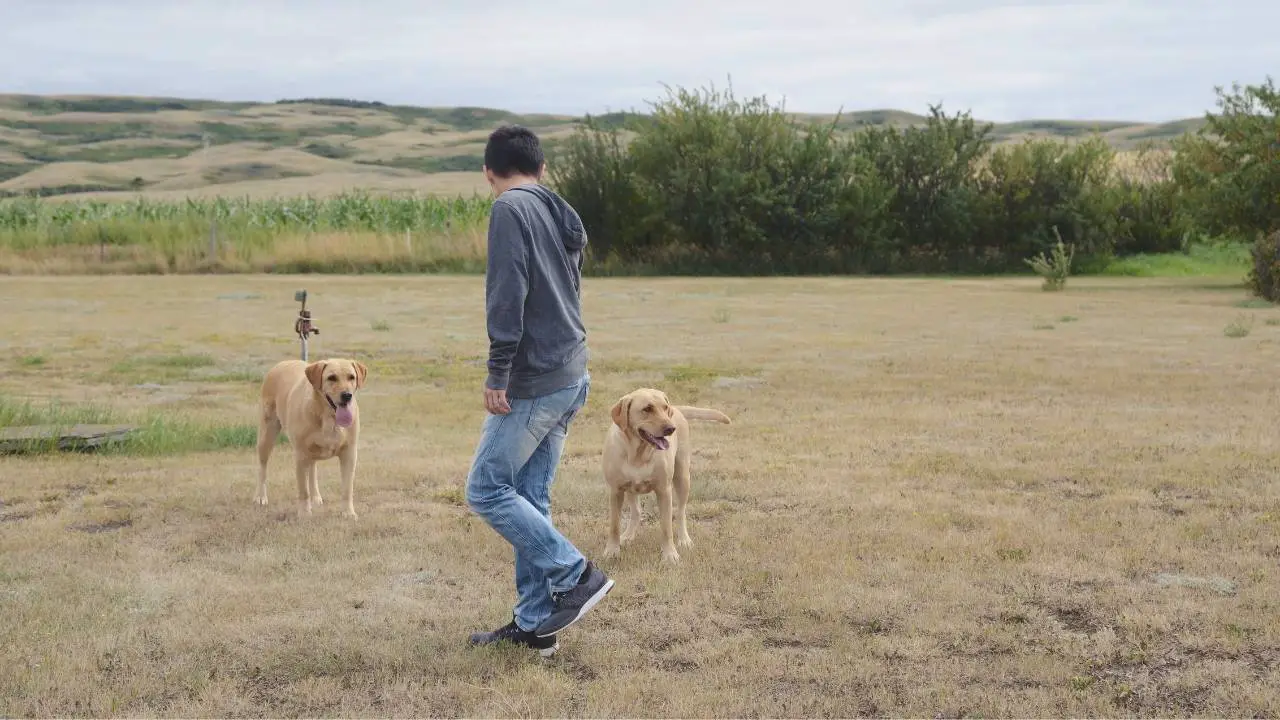 Welcome to Learn About Pet. My name is Rajkumar Ravichandran and I love all pets, travel, and amazing food. I write about my passion and personal experience caring for multiple pets in this blog! ❤️
Post Disclaimer
DISCLAIMER: THIS BLOG OR WEBSITE, "Learn About Pet", DOES NOT PROVIDE YOU WITH MEDICAL ADVICE AND IS NOT A SUBSTITUTE FOR MEDICAL ADVICE. ALWAYS GET IN TOUCH WITH YOUR PERSONAL VETERINARIAN AND USE INFORMATION HERE AS GENERAL ADVICE.
The information, including but not limited to, text, graphics, images and other material contained on this website are for informational purposes only. No material on this site is intended to be a substitute for professional veterinary advice, food recommendation, diagnosis, or treatment. Always seek the advice of your veterinarian or other qualified health care provider with any questions you may have regarding a medical condition or for pet food related questions.