Pet dogs are like family members, needing all the attention, care, and love. Their mischiefs and misadventures around the house are expected and one must take them positively and be prepared for such situations.
One of the common sayings we hear is our dog ate Vaseline or our dog ate petroleum jelly. Vaseline is not toxic. If in small quantity, the dog will get soft stools. Only a large amount can cause diarrhea and vomiting, which can lead to dehydration, needing medical attention.
Nothing to worry about when a dog eats Vaseline. In small doses, Vaseline will act as a laxative and your dog will have soft or loose stools.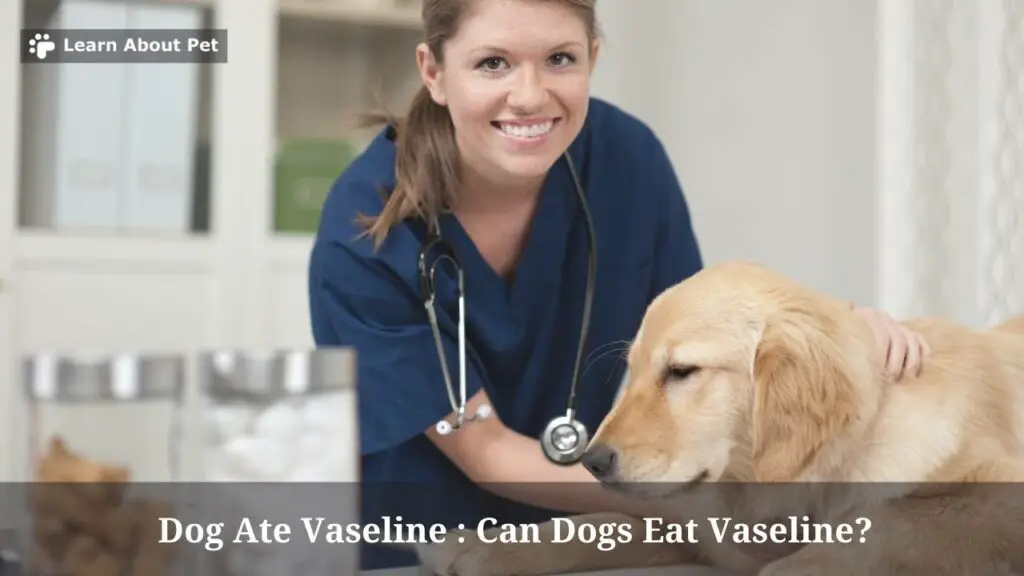 Read on to have more insights into such situations especially when your dog ate Vaseline.
Is Vaseline Safe Around Pets?
When people ask can you eat vaseline, or eating vaseline, it of course means by accident and in small quantity.
In the case of dog ate vaseline, or dog ate petroleum jelly, vaseline or petroleum jelly itself is not toxic and is generally regarded as safe.
It should be kept away from children and dogs. They can make a mess out of it, smearing it everywhere and also eating. It is for external use only.
You may apply vaseline on dogs in small quantity, but preferably at a place where it cannot lick it easily.
Can Dogs Eat Vaseline?
It is a very common conversation among pet dog owners that my dog ate vaseline, or they wonder can dogs eat vaseline. Dogs, especially puppies would like to explore things and like to try to eat anything of their liking.
Due to its smell and taste dogs like Vaseline. If once the dog ate petroleum jelly, then there is all the likelihood it will try to eat it again. So you have to be careful to keep it away from it.
My Dog Ate Vaseline: What Should I Do Now?
My dog ate petroleum jelly is a very common incidence in homes with pet dogs. If it is a small amount, say a few teaspoons, you need not worry. It will act as a laxative.
If your dog ate Vaseline more than a couple of tablespoons, then the dog will get a bad stomach, will have diarrhea and vomiting. If the dog is lazy and does not eat or drink water, then it can get dehydrated.
In the case of dog ate Vaseline do not attempt medical treatment yourself, like inducing vomit, it can aggravate the situation. If conditions persist for a day, take the dog to the veterinarian immediately.
If the dog has eaten the packaging also, then consult the vet immediately, as metallic or plastic packaging can be a serious clog in the stomach and intestine system of the dog.
What Happens If A Dog Eats Vaseline?
If a dog ate vaseline in small quantities, it will act as a laxative and the dog gets loose stools. If the dog ate vaseline in larger quantity, as a couple of tablespoons, then vomiting and diarrhea would be more serious.
With diarrhea and vomiting, the dog loses water and will be dehydrated. This condition calls for immediate vet help.
The expression is vaseline harmful to dogs also depends on the quantity of the vaseline eaten and the size or weight of the dog.
If a dog ate vaseline, one or two tablespoons will not do much to a large dog like Saint Bernard or German shepherd, but if a dog ate vaseline of the same quantity, it will play havoc with a small breed like Toy Poodle or Chihuahua.
Can Vaseline Kill Dogs?
Yes. If a dog ate vaseline in a sufficiently large quantity (compared to its body weight) and if not treated properly in time, then it can die of dehydration. Excessive vomiting and diarrhea will remove body water. This will be the cause of death, not toxicity.
In such conditions, don't treat yourself with 'home remedies'. Take your dog to the vet immediately.
Why Do Dogs Like To Eat Vaseline?
When my dog ate vaseline, I was wondering is vaseline safe for dogs, and what is in vaseline that attracts the dog to eat it.
Vaseline is a derivative of petroleum (crude oil) which is all hydrocarbons. Animal and vegetable fat also has hydrocarbon molecules.
Dogs have a very acute sense of smell. The dog likes the fatty smell, and so likes vaseline. The taste is also somewhat bland, which the dogs adapt to easily.
Another reason for the dog ate vaseline pattern could be they observe their owners applying as cosmetics (lip balm, sunblock) and think they are eating. Even the attractive packaging can look like a toy for them.
Why Do Dogs Lick Vaseline?
I observed my dog ate paw ointment I applied to its dry paw. I wondered why the dog ate vaseline. All animals lick their bodies to clean them. This is nature's way of self-cleaning in animals.
Same with the dog, you will observe it licking its paws. This is just to prevent them from getting dry and chapped. Sometimes owners apply a little vaseline to keep them moist.
The dog will inadvertently lick the vaseline away and may enjoy so, as they have been found to have a liking for the vaseline due to its smell and taste.
You must investigate if the dog does not have any injury on its paw. This should be taken care of appropriately, not just by applying petroleum jelly.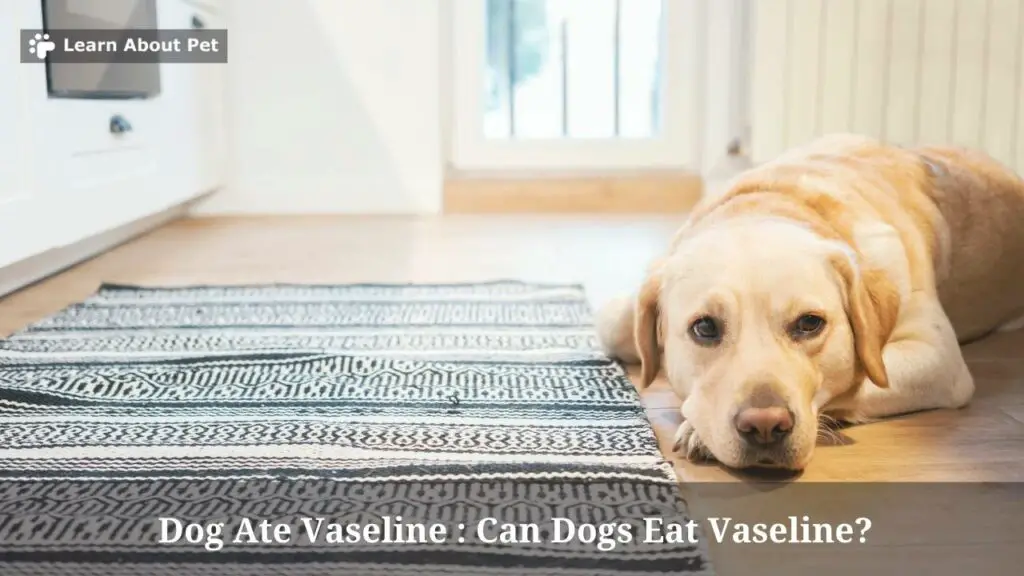 Is Petroleum Jelly Safe For Dogs?
My dog ate petroleum jelly or my dog ate vaseline is often not taken seriously by most dog owners. This is OK if the vaseline quantity eaten is small. Like for instance, you applied it on its paw or some other body area and the dog licked it.
If the quantity is more like, couple of tablespoons, then it can get serious. You must observe your dog for a day or so. If it vomits a bit and has loose stool then fine. But the dog should take plenty of fluids to compensate for the loss of water.
If the stage turns to diarrhea then it is serious, as more dehydration can result and the situation will worsen. Consult your vet immediately.
How Much Petroleum Jelly To Give Dog?
There are some home remedies that can be practiced safely if one knows all facts. Vaseline as a laxative is safe-just a few teaspoons one time-to help ease out stool or minor stuck item.
If the item stuck in the intestine is large and is giving a problem coming out, then the vets use a vaseline sandwich for dogs.
Use 'vaseline sandwich for dogs' procedure only when you are sure that the item stuck inside the dog's intestine does not have sharp corners, and will come out easily through lubrication.
In this procedure, a fairly large amount of Vaseline (one tablespoon per 10-pound weight of dog) is applied on white soft bread and fed to the ailing dog. This is done after first giving a small dose of Vaseline.
Assure your dog is well hydrated, as the dehydrated stage can contract the intestines and give more problems than a help.
The bolus will help drive out the lodged item in the intestine. If not sure about anything, the safest is to take your dog to the vet. There are better options for laxatives for dogs, vaseline is not the best.
My Dog Ate A Jar Of Vaseline – What To Do?
We commonly hear from pet owners that their dog ate vaseline and they often enquire is petroleum jelly safe for dogs. Well, Vaseline or petroleum jelly itself is not toxic for dogs.
In fact, a small quantity will act as a laxative. A larger dose will make the dog vomit and will have severe diarrhea. Resultantly the dog will get lethargic and will not like to eat.
Vomiting and diarrhea will dehydrate the dog. Give the dog plenty of water to keep it hydrated. If in a day his health stabilizes, then nothing to worry about.
Keep dog under observation, don't practice any other self-remedy like inducing vomiting. The last recourse is the vet.
My Dog Ate Cocoa Butter Vaseline – What To Do?
To the general query is vaseline toxic to dogs, the answer is no. The situation can get serious if the dog is not handled properly. In the case of Cocoa Butter Vaseline, the case is different.
With Cocoa butter the story is different. Normally cocoa butter is fine for human consumption, but dogs cannot metabolize it, because it contains theobromine. Hence toxic for dogs.
In small amounts, the dog will just get an upset stomach, with vomiting and diarrhea in severe cases. If it has consumed more than a few spoons of Cocoa Butter Vaseline then it is a serious situation. Consult your vet immediately.
Dog Ate Vaseline Lip Balm – What Should I Do?
Dog ate Vaseline is quite a common incident in a household. If in small quantity, no action is required. However, if there are some additives to the vaseline like for cosmetics, then it can be serious.
Depending on different brands and qualities, lip balms can contain many compounds which can be toxic to both humans as well as your dog. For example, xylitol, cocoa butter, sunscreen agents, and other chemicals are toxic to a dog's metabolic system.
Normally for a large dog like a German shepherd, it will not matter much, maybe a mild stomach upset. But if the same lip balm is eaten by a small pet like Chihuahua, it can fall ill easily.
If the dog ate the packaging also, then consult your vet immediately, because it can be lodged in the intestines.
A similar case is dog ate Lanolin. Lanolin is an additive for moisturizing balms used for external applications. It can be mildly toxic for dogs' digestive systems.
Observe your dog, for serious diarrhea and other physical signs. Otherwise should be fine in 24 hours.
Final Verdict – Dog Ate Vaseline
We have looked at the basic questions can dogs eat Vaseline, or can dogs eat petroleum jelly, and what to do in case the dog has eaten any Vaseline.
Vaseline or petroleum jelly itself is not toxic for a dog. It is used by vets as a laxative, and to dislodge any object eaten by the dog, like packaging, part of a toy, cloth, towel, etc.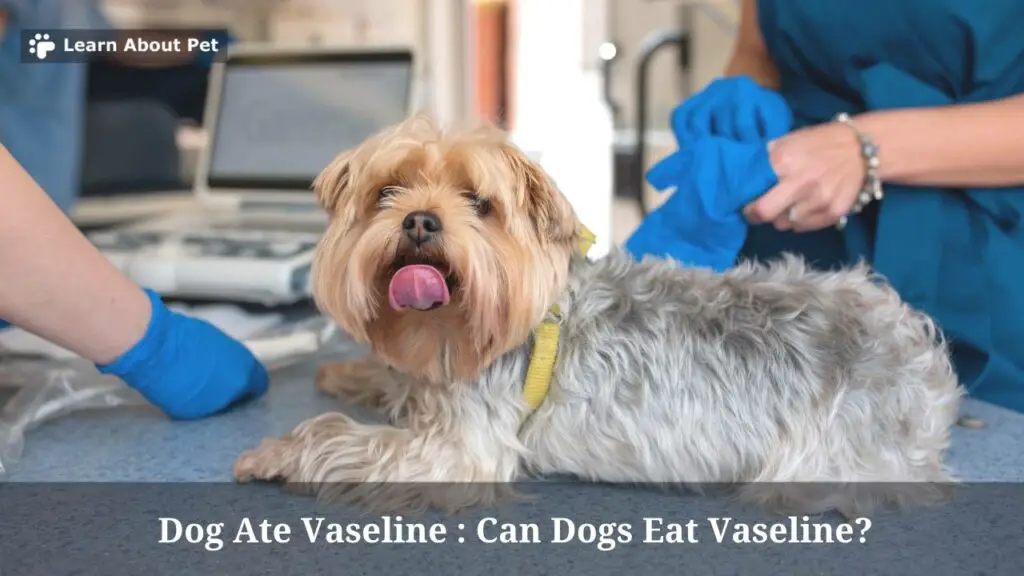 A small amount will give loose stools. More serious would be vomiting and diarrhea. Watch out for dehydration of the dog and take it to the vet immediately if it does not improve in 24 hours.
A large amount of Vaseline can complicate things and can be fatal for the dog. It should not be taken lightly, and no home remedies should be tried in such a situation after a day of persistence.
Can dogs eat Vaseline can be serious if it involves cosmetic items. In this case, some chemicals or compounds are added to the Vaseline products to get desired properties for humans, which cannot be tolerated by the dogs' digestive system.
In small amounts, it will not matter much, but certain compounds are simply not tolerated by the pets' metabolic system and can be very serious for their health.
As a pet lover, make sure to learn about pet more and give your pet dog a good and comfortable life!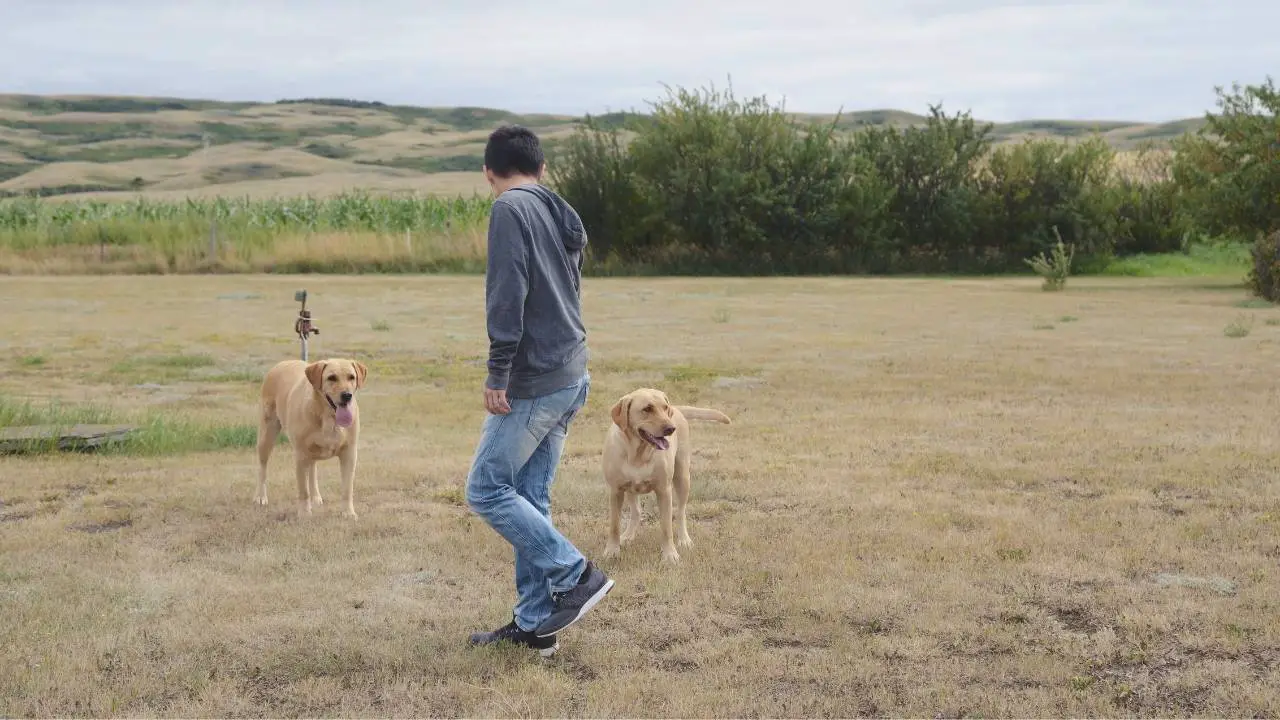 Welcome to Learn About Pet. My name is Rajkumar Ravichandran and I love all pets, travel, and amazing food. I write about my passion and personal experience caring for multiple pets in this blog! ❤️
Post Disclaimer
DISCLAIMER: THIS BLOG OR WEBSITE, "Learn About Pet", DOES NOT PROVIDE YOU WITH MEDICAL ADVICE AND IS NOT A SUBSTITUTE FOR MEDICAL ADVICE. ALWAYS GET IN TOUCH WITH YOUR PERSONAL VETERINARIAN AND USE INFORMATION HERE AS GENERAL ADVICE.
The information, including but not limited to, text, graphics, images and other material contained on this website are for informational purposes only. No material on this site is intended to be a substitute for professional veterinary advice, food recommendation, diagnosis, or treatment. Always seek the advice of your veterinarian or other qualified health care provider with any questions you may have regarding a medical condition or for pet food related questions.